Jul 7, 2023
SB-01: Official Commercial and 'How to' Manual
The official commercial for Senspace's first digital music player, "SB-01"!
Available on senspace.studio/shop on July 12, 2023.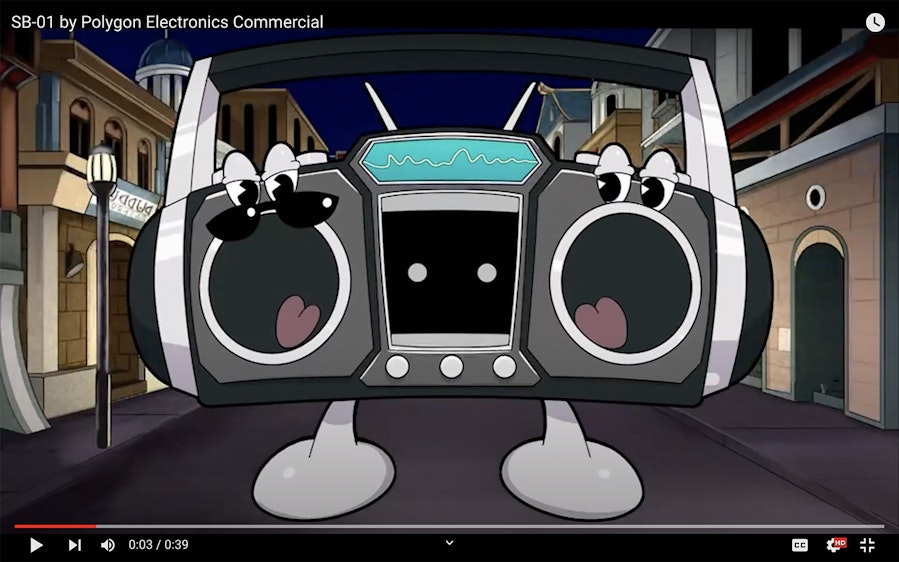 Featured in the fourth episode of 'The World of Senspace' and music video for "New Funk Technology", the "SB-01" is an intelligent digital boombox that can play exclusive digital cassettes on Senspace's upcoming streaming service found at senspace.studio/player.
In this retro 40-second commercial, Senspace's characters strut their stuff through town, carrying the SB-01 on their shoulders. Push and play and you can dance the way too!
Along with the release of the commercial, a 'How to' manual for SB-01 has been published.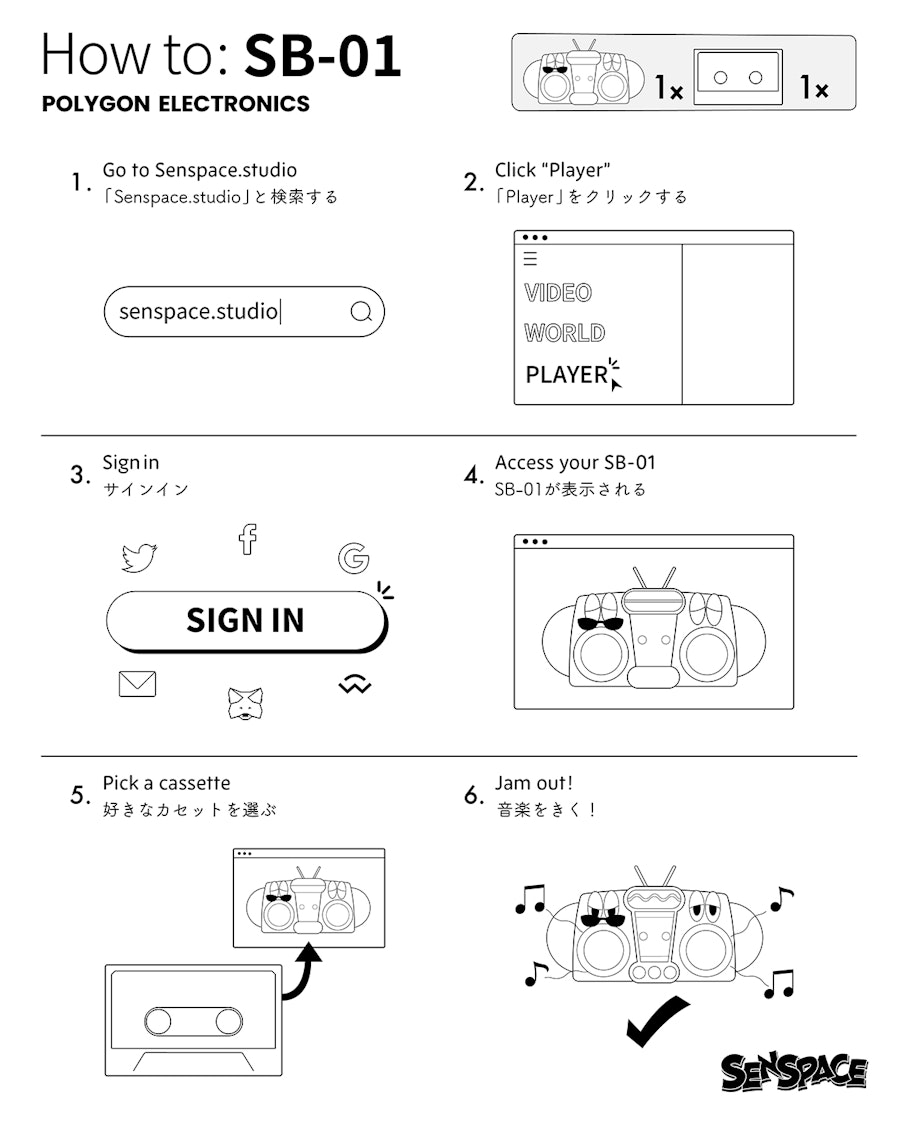 For those who own the SB-01, you'll be able to access the SB-01 at senspace.studio/player. By selecting a tape from the cassette rack, you can play music released by Senspace characters along with a custom visualizer for each tape.
On July 12th at 9PM JST, SB-01 and five companion cassettes will be simultaneously released. Be sure to grab an SB-01 and a tape before they're gone!